ARVE Error: Wrapper ID could not be build, please report this bug.
Maranez Tao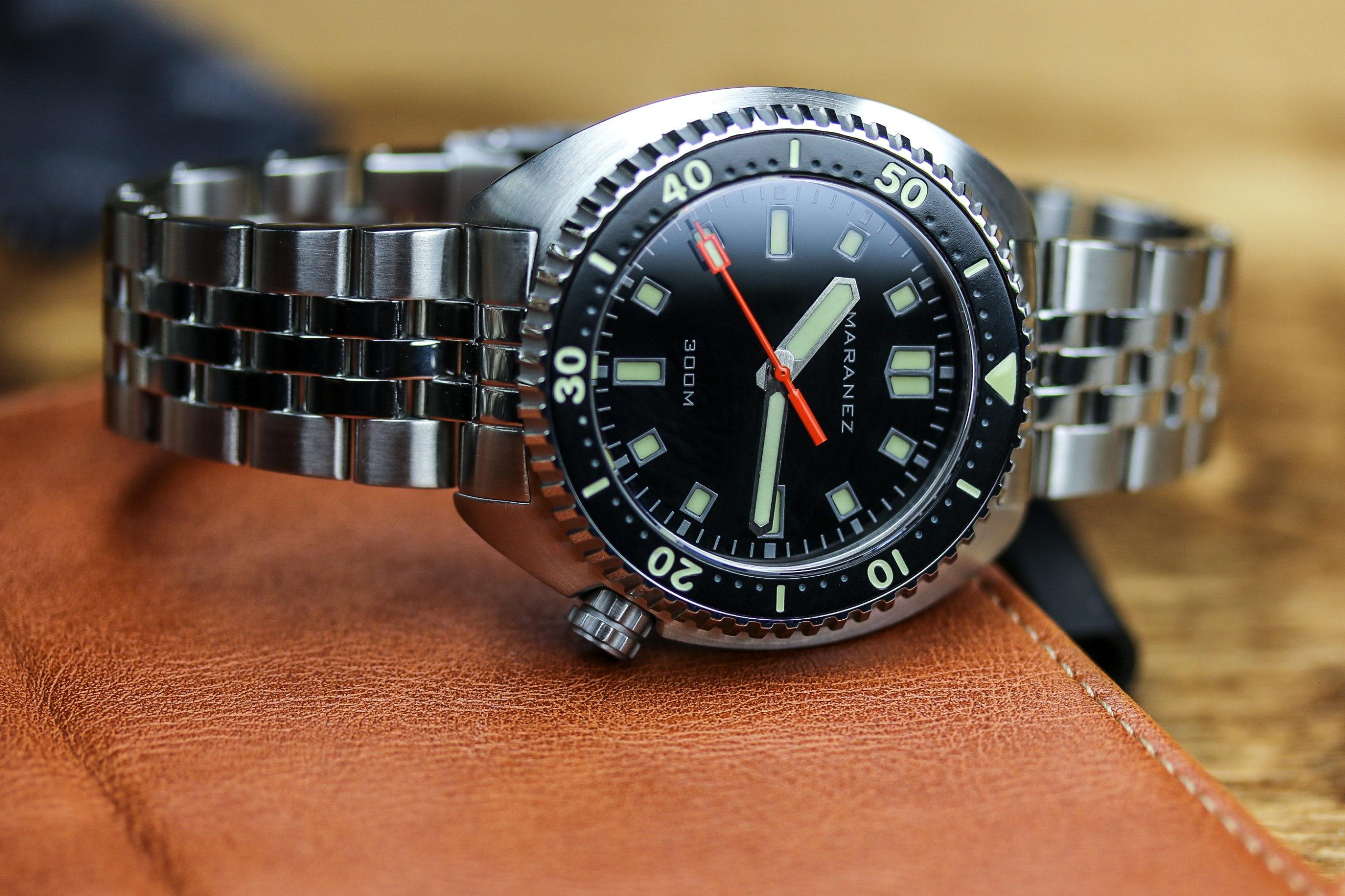 If you are new to the microbrand watch world, you may be thinking that Maranez is a new watch brand, but the company has been around since at least 2013 and has produced a lot of popular budget microbrand watches. Today, I have one of their newest offerings in hand for review, the Maranez Tao. The Tao is inspired by a few brands, most notably a Seiko Turtle and with the bezel, the company tells me that while it does resemble an Aquadive bezel, they used the Omega Ploprof as the inspiration. With some of the posts I put on social media and the video review of this piece, people have posted a few other watches that this reminds them of, but whatever watch or watches you see in the Tao, it is another budget-minded piece from Maranez at $399. What does that $399 get you? That's what we are here to discuss.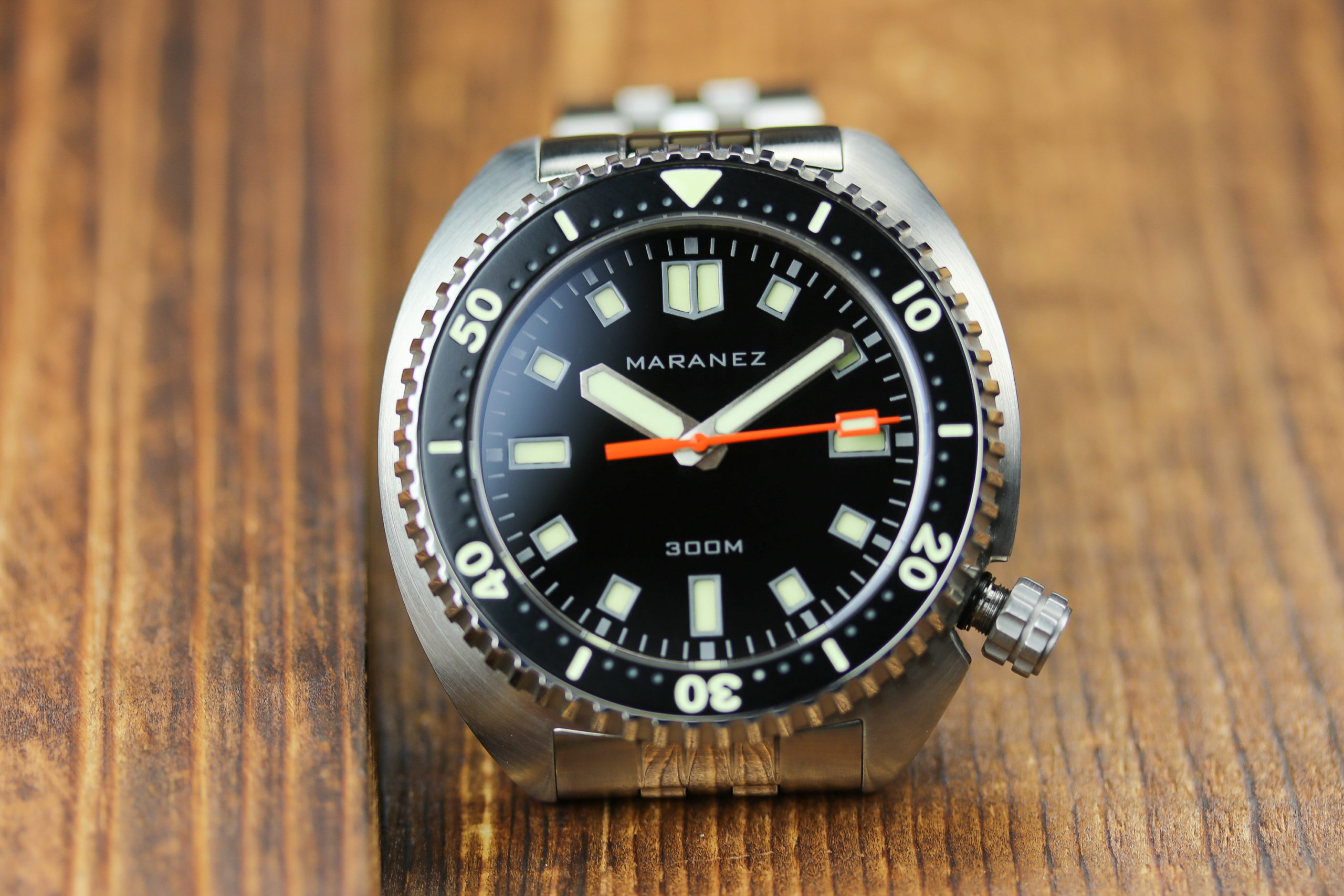 Maranez Tao Specifications:
Movement: Seiko NH35 automatic

Case diameter: 42mm excluding the crown – lug to lug 44.50mm – height 13.50mm – weight on bracelet 185g

Case material: 316L stainless steel

Bezel: 316L stainless steel 39.50mm with lumed aluminum insert

Crown: Screw-down steel crown 6mm

Crystal: Flat sapphire, inner AR coating

Dial: Black, blue, turquoise or grey. Super Luminova C3

Water-resistance: 300m/1000ft

Strap: 20mm bracelet
Price USD 399
https://www.maranez.com/watches.php#!/Tao/c/41709001/offset=0&sort=normal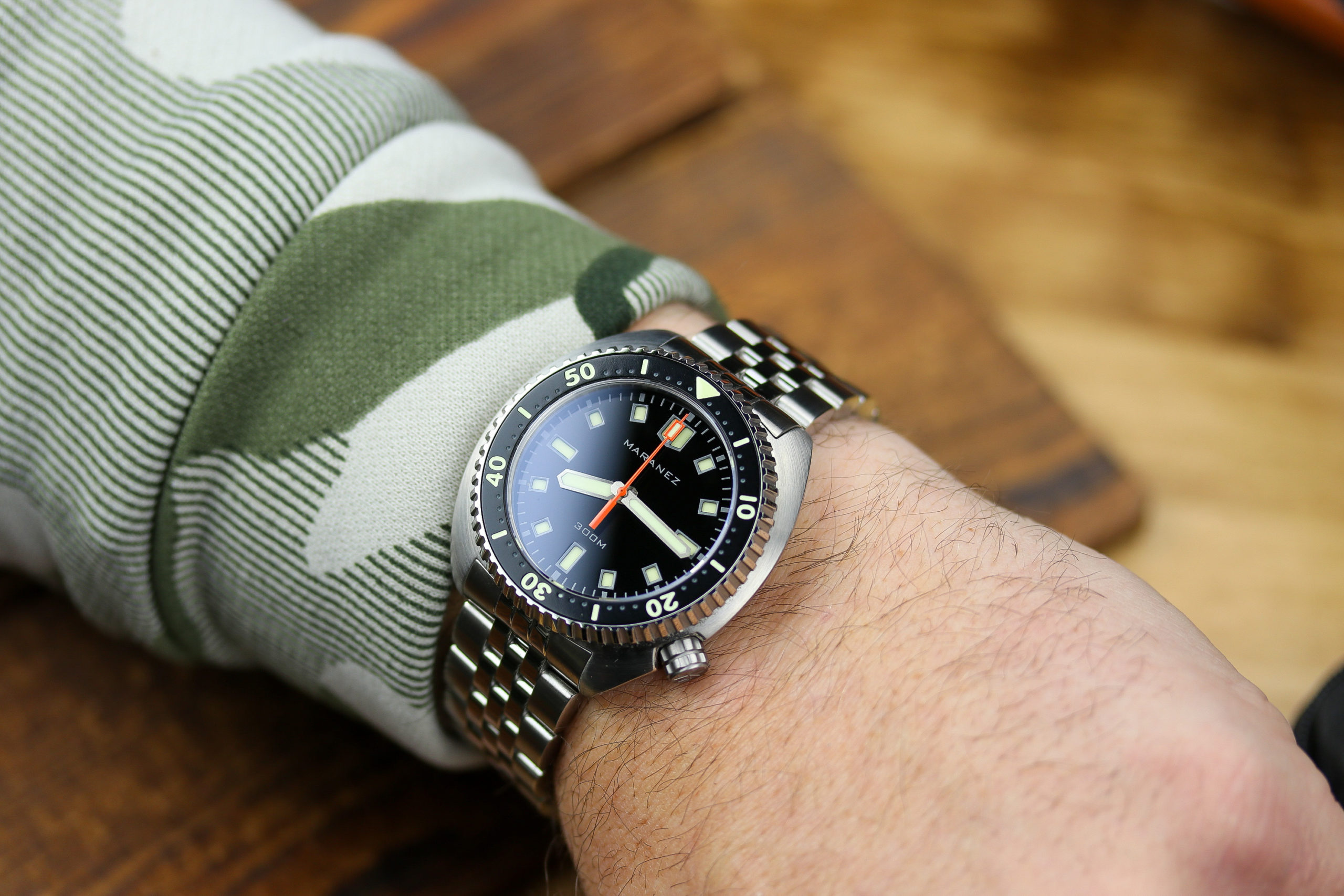 I looked back today here on Watchreport to see when the last was that we had a Maranez review. Turns out, it was quite some time ago- 6 years ago actually. I am not sure why that is off the top of my head, maybe the designs were not appealing to us the past few years or maybe they were just off our radar, but recently I did see a photo of the Maranez Tao, and I shot off an email to see if they wanted a review. They obliged. After reviewing the latest Seiko Turtle, dubbed the King Turtle, I was even more intrigued to check out the Tao. Many folks commented that the Seiko Prospex Turtle is a little on the large size, and have hoped for a more wearable version. I have never felt this way personally, the Turtle with its short lug to lug and cushion style case has always worn very comfortably on my 7.5-inch wrist. Not everyone has a 7.5-inch wrist though, or they just prefer a smaller watch or have a rounder wrist and the turtle is large for them. That is where the Tao comes in to play. Seiko hasn't shown any signs of scaling the Turtle down, and the Tao measures in at 42mm. I know, I hear you already- "But its not a Seiko Don!". You are correct. Allow me to discuss why I think it is a good alternative, and for more of just the straightforward review on the Tao, please watch the video review above.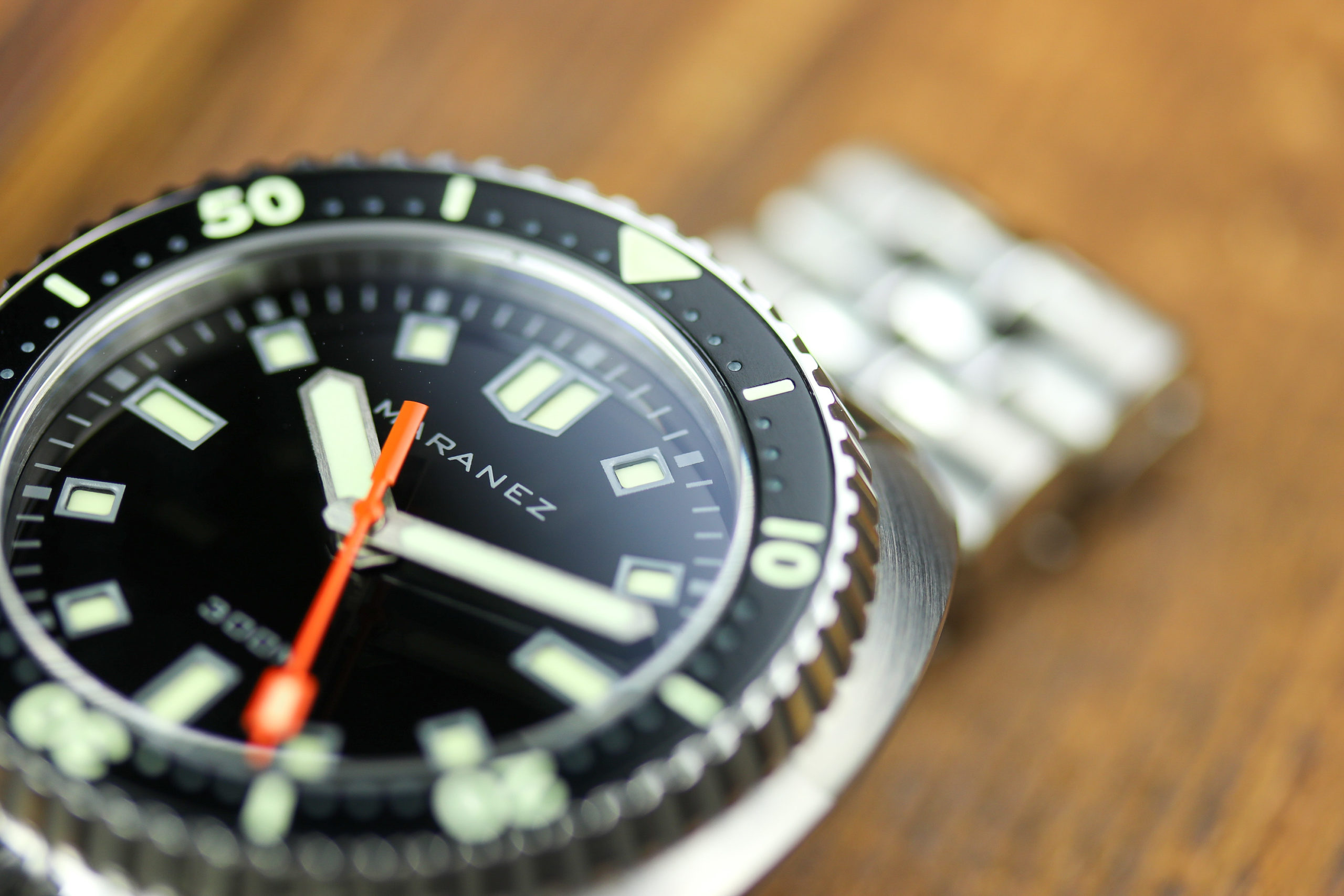 As you can see in the specifications above, The Maranez Tao has all that most would expect from a $400 Microbrand watch. It has an automatic movement, a sapphire crystal, a lumed bezel, a solid link bracelet, and very good lume. These are things that many look to the Seiko Turtle for, except for the sapphire crystal. Until the recent release of the King Turtle, Seiko never used sapphire on those models. The King Turtle upped the ante so to speak and now has sapphire, along with a ceramic bezel insert, a waffle patterned dial and a few different color combinations.  But they did not hit a home run with everyone. The King has a massive cyclops on the crystal covering the day and date and the waffle or grid-patterned dial does not seem to be a favorite amongst the Seiko Enthusiasts.
Now, if you take a look at the case of the Maranez Tao, it is not identical to the latest ProspeX Turtle series, but resembles the Seiko 6309 a little bit more. Still, it is not an exact copy and has attributes of a few vintage-style watches from the late 60s and early 70s. The cushion-shaped case was very popular then, and as you can see, it still is today. But, on paper, the big difference between the Tao and the new King Turtle is the size, but also an aluminum bezel insert and not ceramic. The King also sells for more money, as far as MSRP, you are looking at $600. But that is full list price and us watch enthusiasts know better. You can find them on sale right now for around $500 and some places even at $450, which puts it as a direct comparison for the Tao.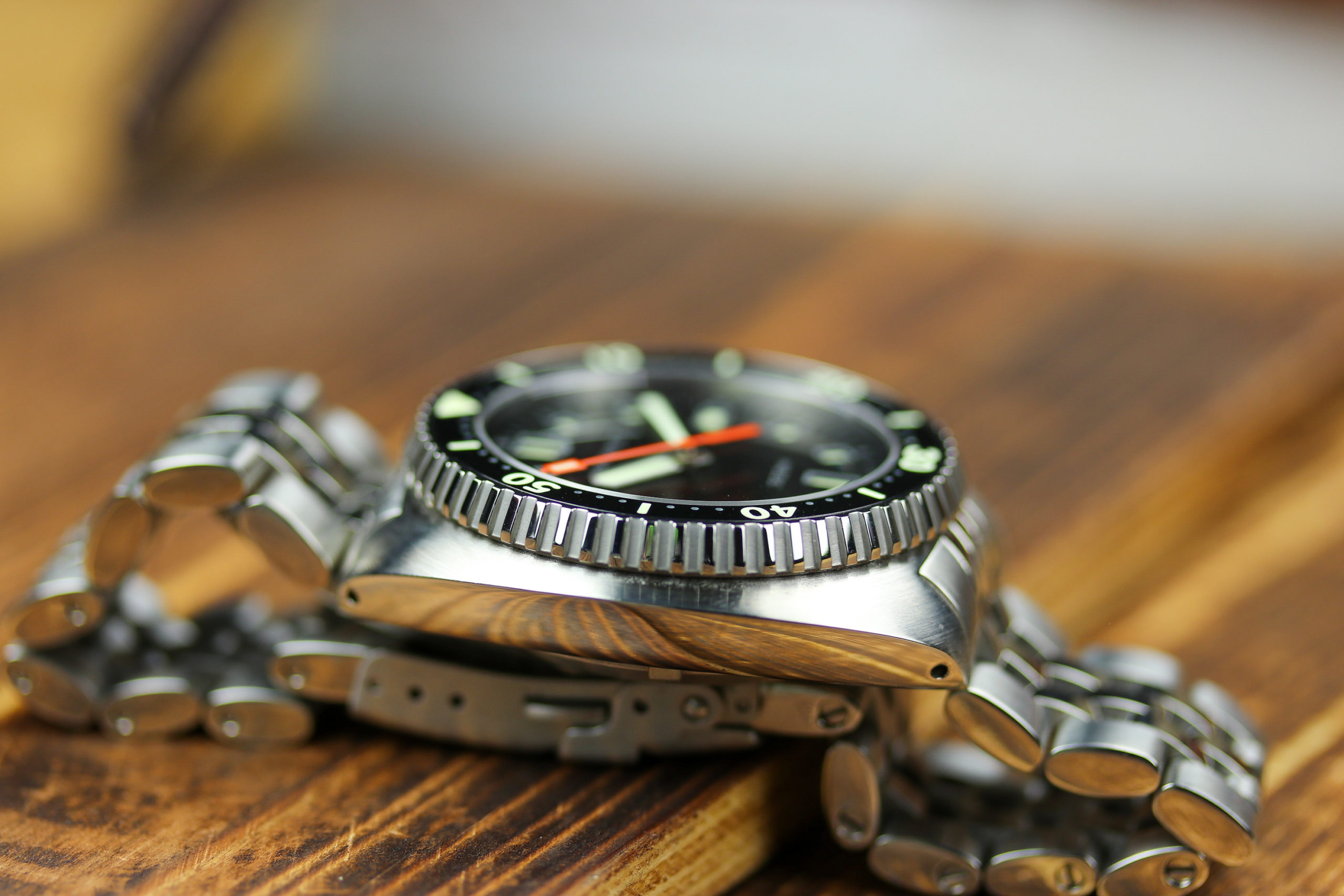 So, what are some of the other differences? Well, the dials are completely different, with the Maranez being almost sterile with very sparse text on the dial. The Tao has a sandwich dial as well, vs applied dial markers and the bezel as I mentioned before was inspired by the Omega Ploprof. I am not sure why I immediately thought Aquadive, but I think it is because the case shapes are similar and with the type of watch the Ploprof is, it just did not come to mind. Either way, which bezel is better? Well, truth be told, I love the look of both, but for actual function, the grip is much better on the Maranez. It is raised off the watch case much more and is not only easier to rotate but more satisfying as well. It has firm clicks and no back play, and without getting out the magnifier, it looks to be more aligned than most of the Seiko Turtles as well.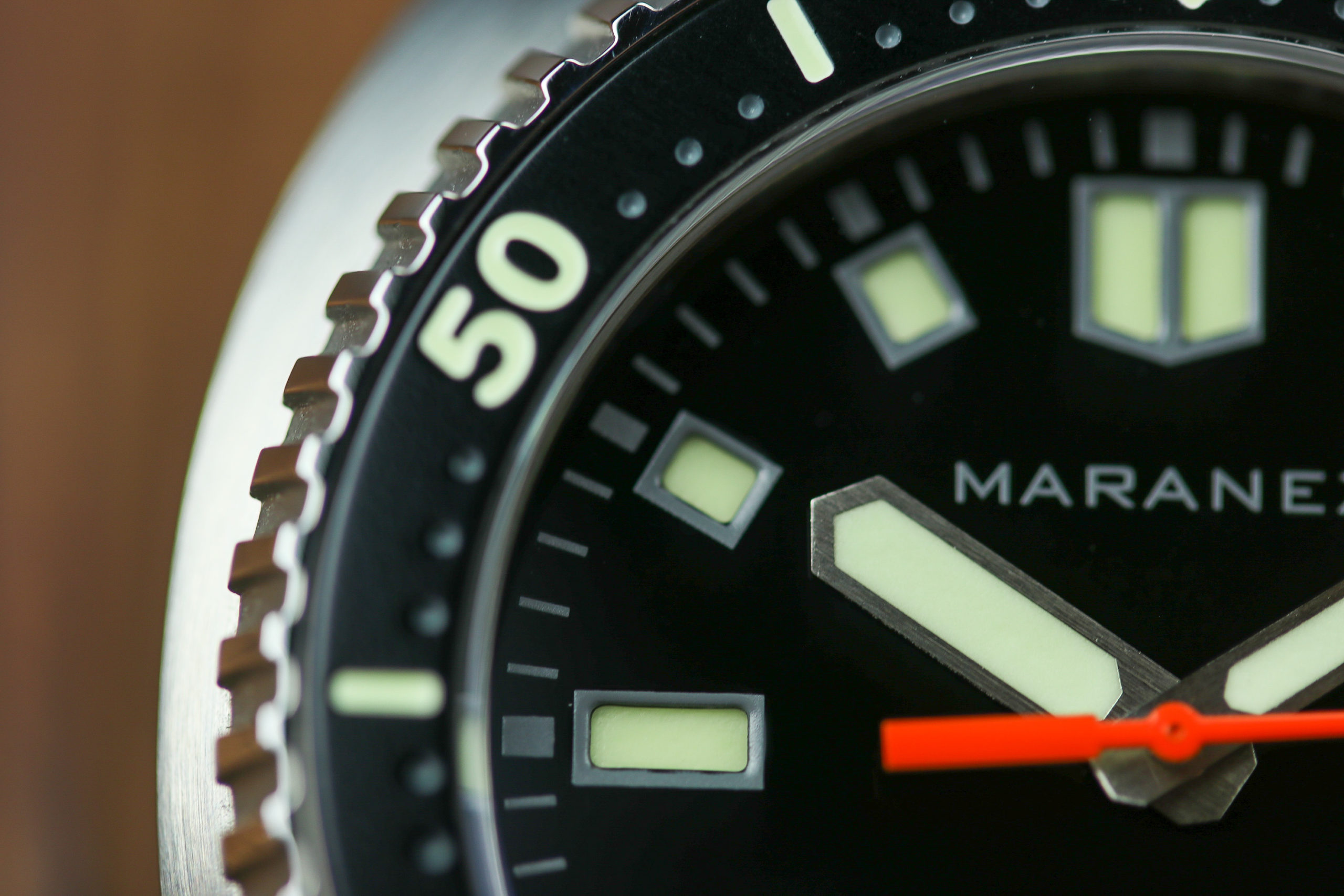 Both watches use Seiko Movements, and inside the Maranez Tao is the well used (maybe overused) Seiko NH35. The Tao is dateless, but the phantom date is still there when you pull out the crown, as they did not modify the movements, something I wouldn't expect from a microbrand at this price anyways. The Seiko uses the 4R36, which is a Seiko NH36, basically the same movement but with the day/date complication. These movements are widely used for good reason. They are inexpensive but solidly built and reliable, and while they do not have the best accuracy or high beat rate, they should be relatively problem-free for many years.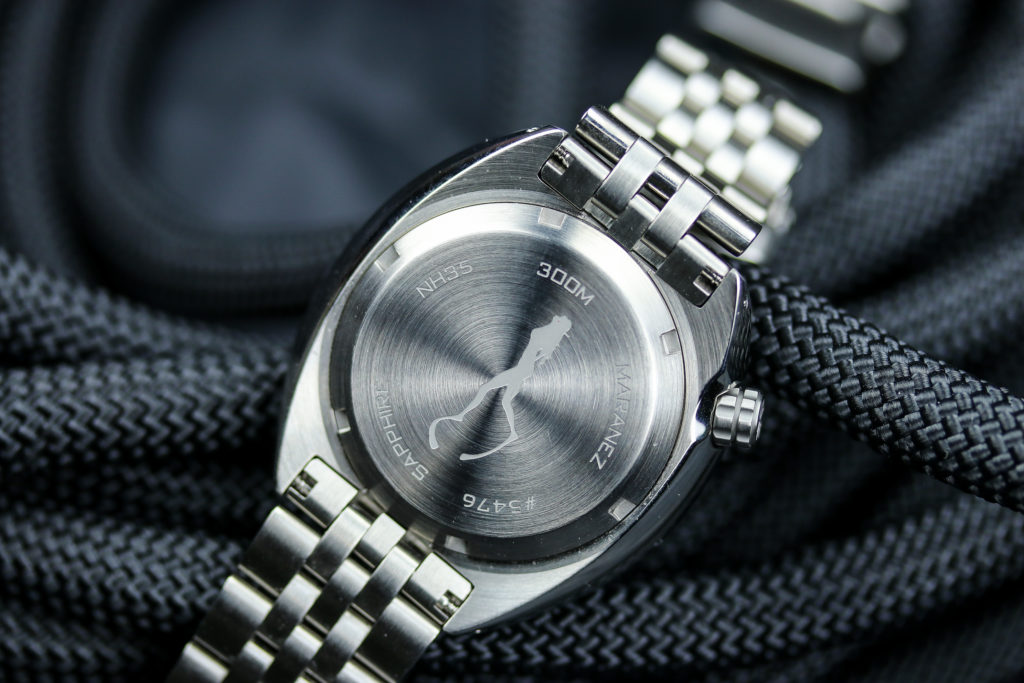 The Maranez Tao comes on a rather nice jubilee style bracelet with a standard flip-lock dive clasp, with no dive extension, something becoming very common with microbrand dive watches. I guess they know their demographic and realize many buyers are not doing any type of diving or snorkeling and just go the cheaper route when it comes to the clasp. That said, the clasp on my example is solid and even when pulling on it, it does not come undone until you flip the bar up, which of course is how it should be. On the Seiko, I reviewed it came on the rubber strap, but there are bracelet versions which use the standard Turtle bracelet, which is solid but not the greatest quality and while it does have an extension, I always felt the way Seiko integrated it was quirky at best, but it does function as it should.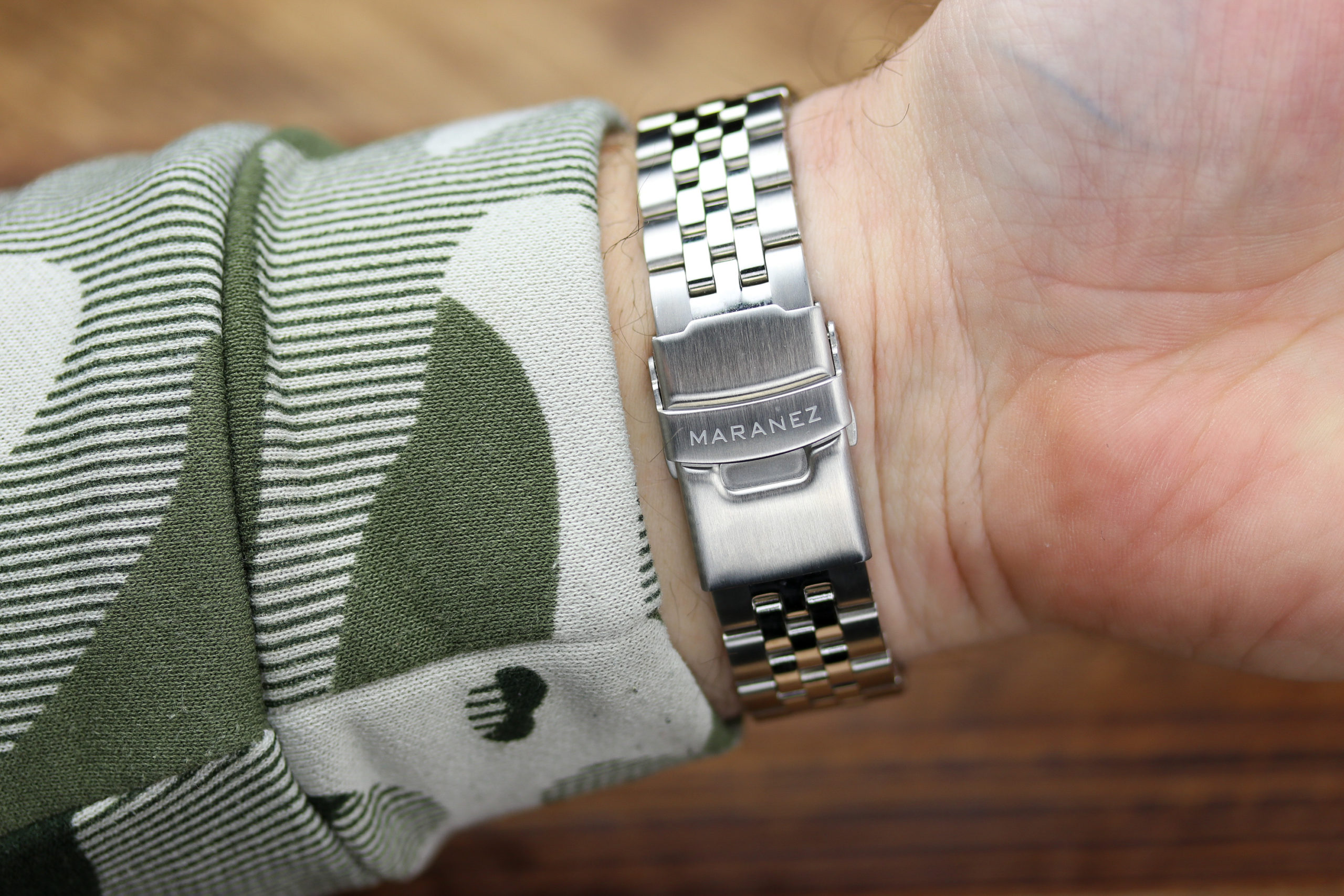 Lume on the Maranez Tao is quite good and without a side by side comparison, I would say the Seiko edges it out just a bit, but the Tao defintily holds its own. Not only is the lume strong and bright, but it is evenly applied, something I can not say about watches that cost twice the price of the Tao.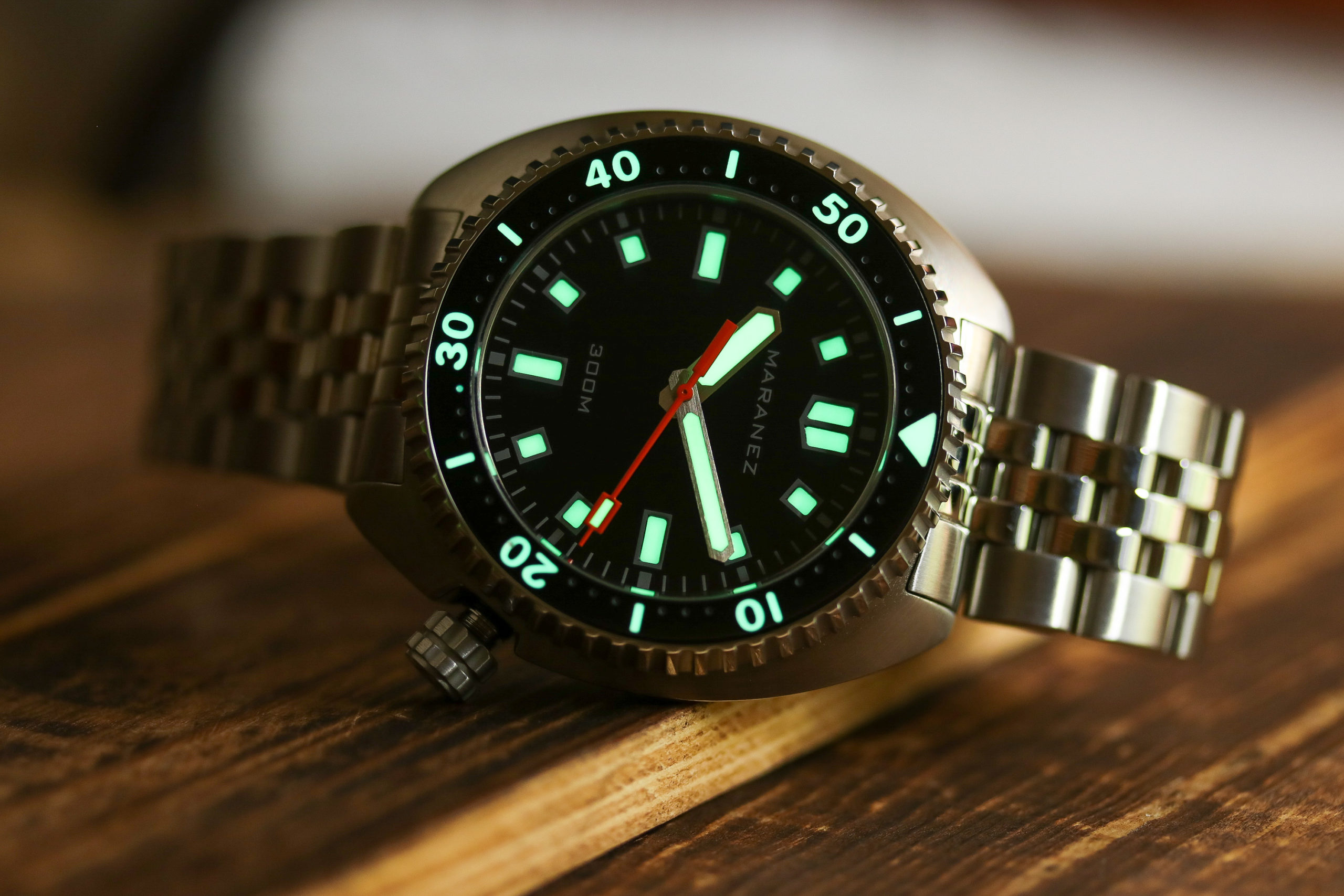 Yes, this review turned into a comparison with the Seiko King Turtle (and can be compared to the regular Seiko Turtle as well), but I feel it is warranted considering the prices and the overall style of both. Both watches have their pros and cons, and there is a lot to like about both. My money on the line, I am not sure what I would choose. I think just because of size, I would go with the Seiko, as the Maranez Tao feels a little small to me, even though it is 42mm, the bezel is 39.5mm, and it does feel small on my wrist. The Tao though is a nice offering from Maranez and has a lot to offer, whether you are looking for a Turtle alternative, or just want a good looking cushion-shaped diver style watch.