German Precision Watches (GPW) Titanium Military Watch by Arctos Elite.
I'm sure there are many watch enthusiasts that enjoy German military style watches like myself, but also like myself are not fond of the 1K plus retail prices on most if not all of the well known brands. Now I know first hand many of those 1K plus German military style watches are of superior quality but have always wondered if a budget minded alternative existed. Look no further as Arctos Elite produces the budget German Precision Watches (GPW) Titanium Military Watch. Arctos Elite has existed in some fashion since the early 1920's, known at that time as Weber & Aeschbach. Due to World War II and the great destruction in Germany the company had to re-create itself in the late 1940's. In the 1980's the German Department of Defense utilized the capabilities of the company to produce watches for various armed forces. The company went out of business in the early 1990's but once again was resurrected in 2004 and remains in business today producing various style watches. You can read more about Arctos Elite at HERE. The automatic version of the GPW, that is the subject of this review, sells for right around $290 USD with the following basic specifications:
Titanium case
Screw down crown
Automatic Movement
Sapphire Crystal
200M Water Resistance
Various Strap Options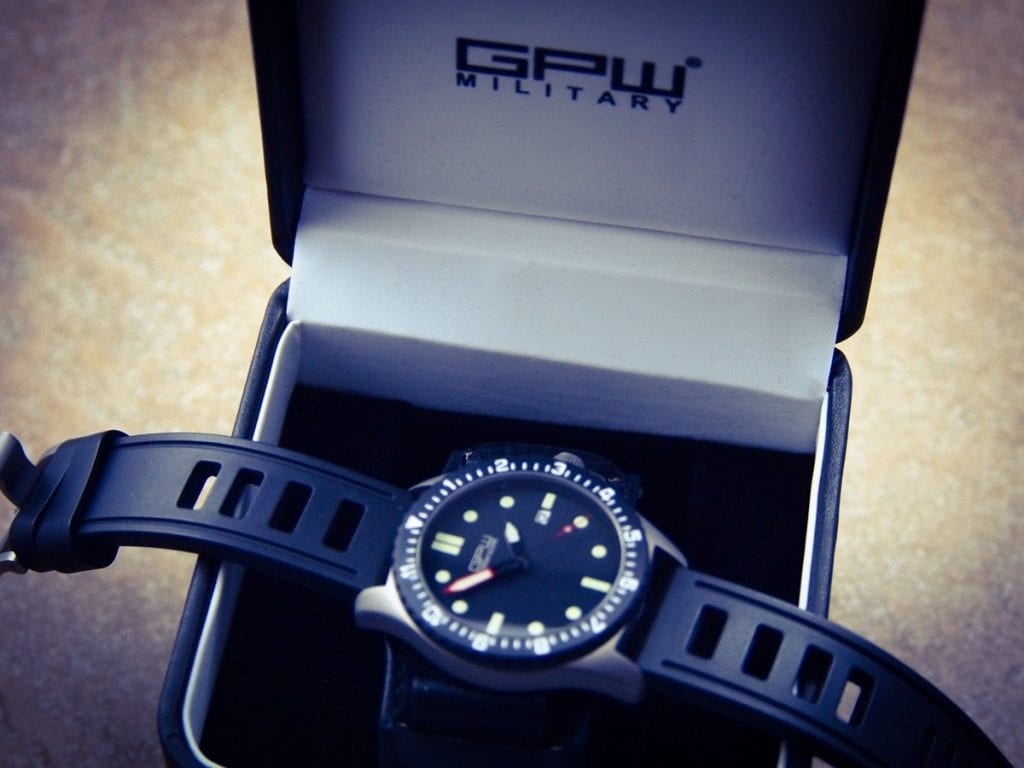 Paying under $300 USD I certainly didn't expect any sort of lavish packaging so I was not disappointed in the fairly standard exterior cardboard container and interior clam shell style case holding the watch. The packaging will obviously end up in the bottom of my closest as outside of protecting the watch during shipping no longer has any further useful purpose. The interior of the clamshell case is very well padded and will protect the watch well during the shipping process which obviously the most important aspect of any packaging. Some newer companies producing quality watches in this price range are offering functional packaging such as a canvas travel rolls, zipper style travel case and even dive cases so it would be a bonus if Arctos decides to upgrade this aspect with future productions.